Are you excited to design cutting edge electric motor drives in their purest form - at the control law level? At Granite Devices you will get a chance to let your developer skills thrive in a bright minded team of multi-talented engineers and scientists. You will have one of the most rewarding positions available. You will witness with your own eyes how your contributions are, for example, turning robotics more collaborative and electric vehicles cleaner.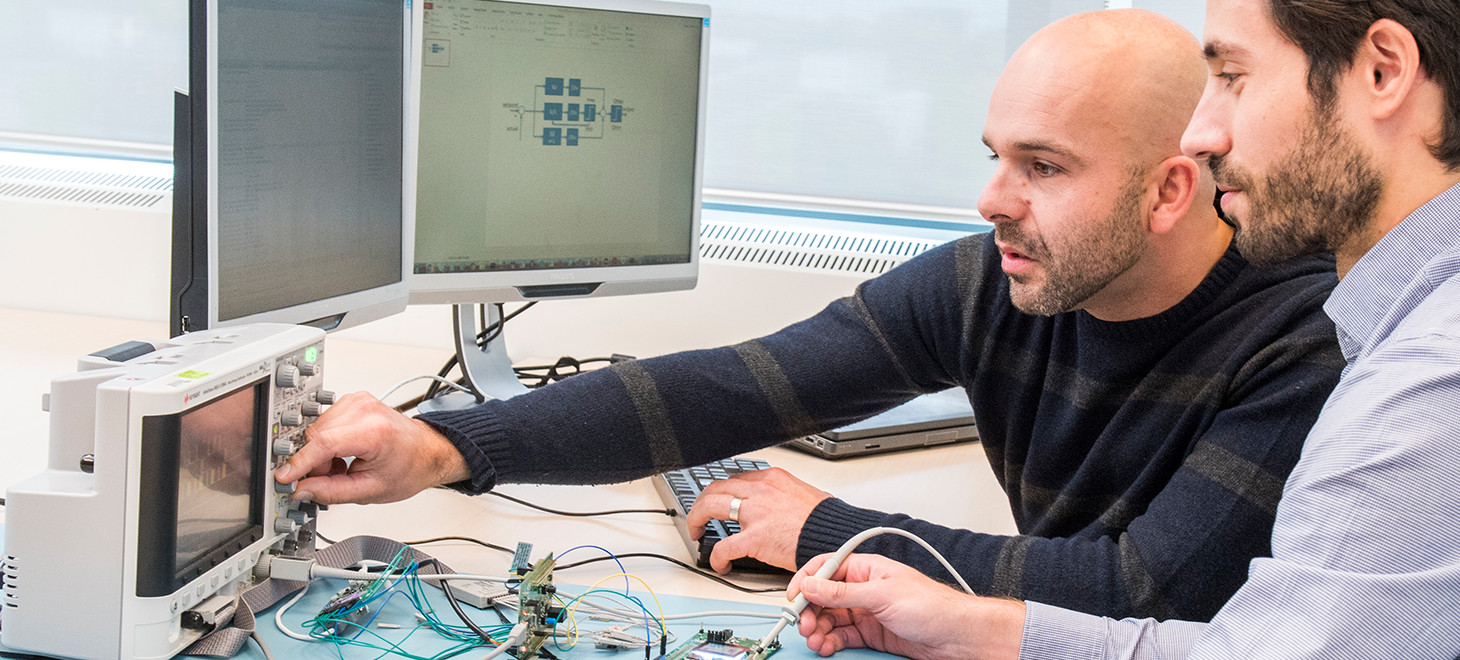 The Role
As member of Granite Devices' core developer team, you will design, implement, test and benchmark motor controls algorithms. You will be working on to improve Granite Devices core products, as well as develop new customer specific special drive solutions at firmware and software level.
Core Responsibilities
Development of embedded motor drives at firmware level
Advancing motor control technology
Establishing best practices for motor related analysis, controls and testing
Verify control module functionality on hardware in the loop bench
Conduct/participate in work product reviews for algorithm, software, and specifications
Maintain awareness of research and development in the key motor control technologies
Qualifications
In-depth understanding of control of electric machines, particularly permanent magnet synchronous motors (PMAC, PMSM)
Capability of developing high-quality C/C++ code in an embedded microcontroller environment
Understanding of various PWM schemes such as space vector modulation
Extensive experience designing and implementing motor control methodologies particularly Field Oriented Control
Understanding of higher level control schemes such as feedback, feedforward and model predictive control
Excellent problem solving and critical thinking skills
Ability to work in a cross-functional team
Passion for understanding and designing high-quality control systems
Eagerness to learn in new environments and with new tools
Master's Degree, or equivalent depth other education
Desired additional skills
Understanding of power electronics
Understanding electrical schematics
Experience with industrial field bus communication protocols (i.e. EtherCAT, CANopen, RS485)
Debugging electronics with Oscilloscope etc
Familiarity with sensorless motor control algorithms
Experience in linear systems analysis, stability, and controller design
Working with real-time operating systems (RTOS)
Is Granite Devices right for you?
Are you eager to work in a passionate team with few of the brightest people in Finland? Do you prefer to contribute your excellence in team where team cohesion, respect of one's opinion, and employee well being and quality of life are the company's first priority? And do you like to work in a relaxed manner with flexible working hours, remotely or locally?
If that sounds good to you, act now. The fact that we're still a small small company just starting our 2021's hiring round in order to fuel our recent major breakthroughs, means there's a brief opportunity to gain a very significant role in our core team. 
What kind of people are we looking for?
We only hire people who are persistent, self-motivated, take ownership of their work, and are driven by curiosity and challenge. We value self-acquired skills as well as formal education.
If you feel this is not for you, do you know someone who might be interested?
Let your friends know about these fine core team opportunities. If the person you affected gets hired at Granite Devices for at least 6 months, you will be granted a €1000 headhunter's bonus, or at your choice a Simucube 2 Pro. To get your prize, ask your friend to refer you in the job application, or contact us promptly after he or she gets hired.
It's worth noting that even sharing this career in your social media will make you eligible to the bonus if the hired person gets found that way. Thank you for sharing this!
Note: potential taxes or duties are not covered by the prize.