HV DC bus
From Granite Devices Knowledge Wiki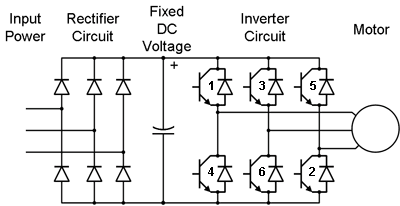 HV DC bus refers to an internal high voltage DC supply bus of a motor drive. This voltage typically has voltage between 12 to 400 VDC depending on a drive model and is the source voltage to the power stage that actually drives current to motor windings.
In Argon the HV DC bus is generated by rectified AC input voltage, so for example with 230 VAC input the DC but voltage becomes about 325 VDC.
Some drives, such as VSD-E and VSD-XE, do not have AC power input but direct HV DC input.