Find out how an IONI servo & stepper drive based products suit for your needs. Selection of evaluation kits from components to a turn-key demonstration packages are offered.
Kits are offered immediately through the Granite Devices online store, and they can be also requested as loanable items for free. Read on to apply for free evaluation.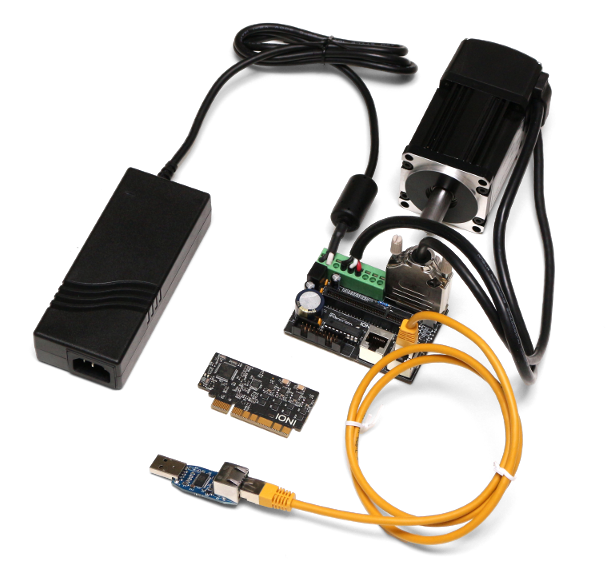 All evaluation kits are loanable without any purchase cost to the customer. After evaluation period, one can decide whether to purchase the kit or return it to Granite Devices.
Request an evaluation kit