The gateway from EtherCAT® and Ethernet to SimpleMotion drives.
Wondering how to build large control systems and integrate IONI, ATOMI or ARGON as part of it? Wonder no more, EtherFOX brings the awesomeness into Ethernet and EtherCAT® networks. One EtherFOX acts as a multi-axis bridge between a standard Ethernet or EtherCAT® network and a SimpleMotion network. One EtherFOX can control up to 10 SimpleMotion enabled drives at real-time and synchronous pace. As bonus, EtherFOX adds also several general purpose I/O's at your disposal.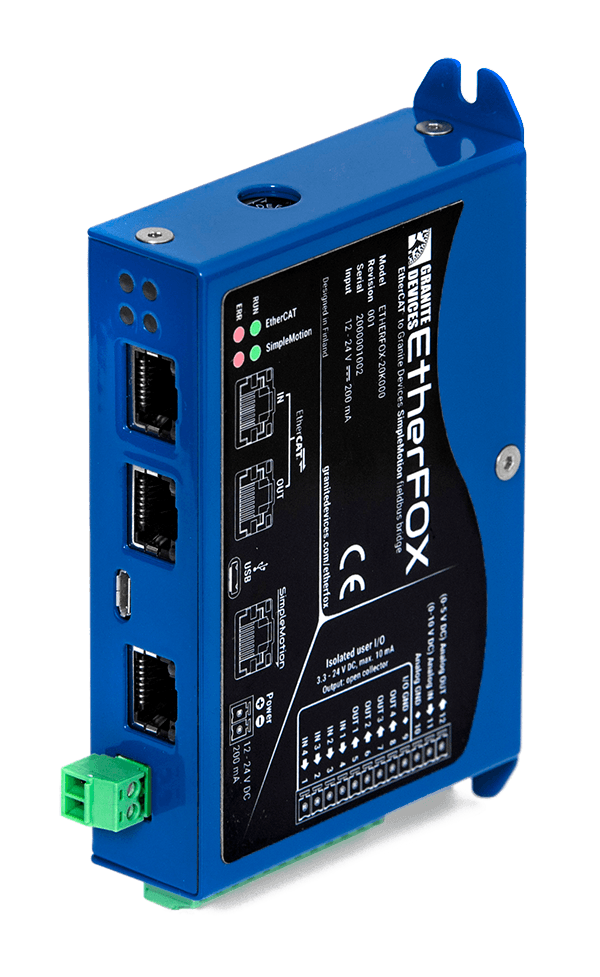 No system is too large to be built with EtherFOX
Bridge between SimpleMotion drives and Ethernet and EtherCAT® networks
Use standard networking protocols to control your machine. No size limit for the network being built.
Single EtherFOX controls up to 10 slave drives
Connect up to 10 axis IONI, ATOMI and ARGON drive system behind one EtherFOX
General purpose digital and analog I/O's included
Sometimes more than just drives are needed, EtherFOX helps you there too!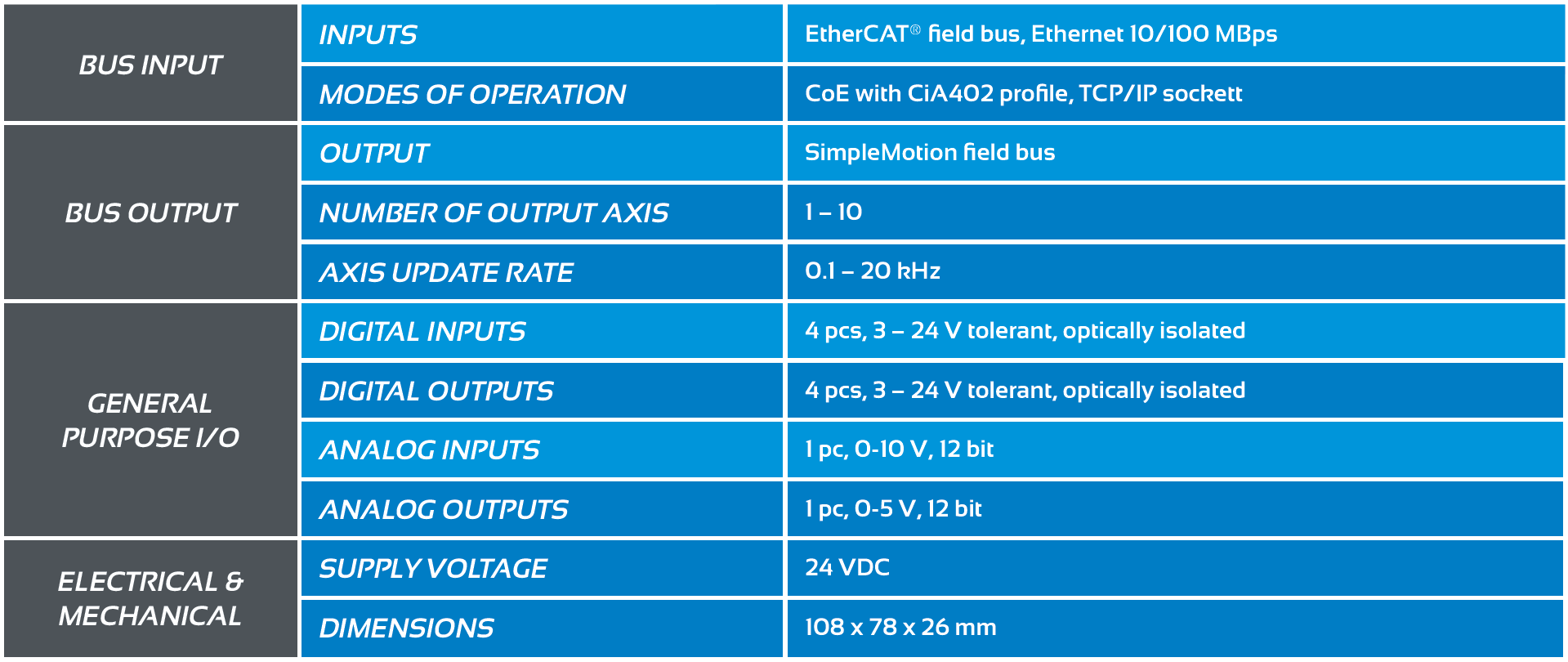 EtherFOX is undergoing the final prototyping round before release version manufacturing. EtherFOX will be available in 2018! For latest information, feel free to contact us.
Get notified when we have new about EtherFOX availability. Don't worry, we respect your privacy and will not send any spam, and you can also unsubscribe from the list.
Have a long term demand? Ask for a quote!
EtherFOX is compatible with